[vc_row][vc_column][vc_column_text]
The good news is, after the severe cold and all that snow, now the temperatures are warming up!
The bad news is, the ground is still partially frozen. And all the rain that is expected to fall in our region might cause flooding when the ice jams on the Delaware River break.
All that flood water is expected to affect homes and businesses in Trenton and Hamilton New Jersey and Bucks County, Pennsylvania in the next 24 hours.
But, have you ever wondered what it would cost if your home or business got flooded?
The cost of a basement flood depends on 2 factors:
1. the size of the property and
2. how many inches of water invade the building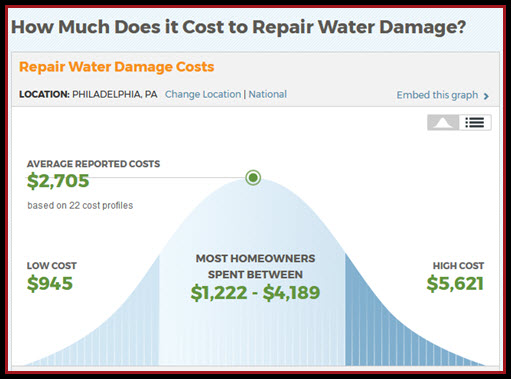 Using this tool, you can see the cost of a basement flood in our Greater Philadelphia region could be as much as $5621.00!
But this number only includes the cost of caring for damage to the structure.  It doesn't cover the cost to replace or repair the contents. And, if you have a commercial property this cost could go up exponentially as the size of the building increases.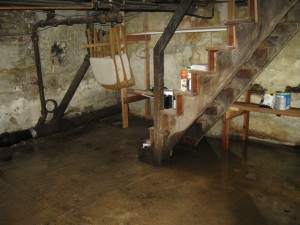 Now that you know the possible cost of a basement flood, you might want to consider contacting your insurance agent and purchasing flood insurance.
This is a separate policy from your standard homeowner's policy. You will need to talk to your agent to find out if you have coverage, and what that coverage is. Specifically, if you do have flood insurance, do you have insurance to cover both the contents as well as the structure? Because these are 2 separate policies . . .
However, the policy won't begin to pay you for damages until 30 days after purchase.
So if you don't have this insurance, the cost of a basement flood would come out of your pocket.
So what should you do if you do get a flooded basement this weekend?
First, understand that over the ground flood water is considered toxic Category 3 water because what started out as rain or river water flowed across the ground picking up microbes and bacteria.
It's not just water that came into your house – your neighbor's fertilizer and dog poop came with it too! So, always wear wear protective clothing if you need to enter a flooded space.
Second, make sure you get a professional to check your heating system after a flood!
Check for damage to your water, gas, electric or sewer lines. If you hear a "hissing" noise, turn the gas off and call the gas and electric company ASAP. And then get your furnace and hot water heater checked for damage.
Next, if the structure and utilities are safe, start pumping out the water.
But before you do, make sure you take pictures to create a photo record of the all the damages – whether you have flood insurance or not!
Then, it's time to remove any wet carpeting, furniture, bedding, books, drywall –
anything

in your basement that got wet.

You have to do this as quickly as possible because bacteria and mold will start to grow within 24 to 48 hours.
And you really don't want your flooded basement to contaminate the rest of your home or business.
After that, it's time to clean and sanitize

everything

that came in contact with the flood water. Once the area is sanitized, it's time to dry it out with fans and dehumidifiers!
The drying process usually takes a few days. But, it depends upon the structure and how much moisture affected the concrete.
Or you could just call us!
877-750-7876
These are all the steps that PuroClean Emergency Recovery Services follow when assisting people cleaning up a flooded basement in the Greater Philadelphia and Southern New Jersey Regions. And, our certified technicians are trained to care for your property fast, decreasing the chance that you, your family, or your employees could become sick from exposure to toxic water!
[/vc_column_text][/vc_column][/vc_row]