Put our 42 years of combined experience in property damage restoration to work for you!
A promise is only as good as the people who stand behind it and live up to it on a daily basis. And the team at PuroClean Emergency Recovery Services responds promptly to property emergencies while demonstrating a high degree of professionalism and compassion. Our team of certified professionals are thoroughly screened, insured and trained. And we utilize the latest mitigation technology and procedures throughout the remediation process while operating under a strict code of ethics. We know how to get the job done right. And more importantly, we know how to make the transition from a disaster back to normal as smooth as possible.
Here is a little background on some of our key team members, so that you can understand the people behind our company:
Harry Allcroft, Jr., President
Harry leads our company and the field services team with over 18 years experience in construction management and environmental remediation.
His compassion, sense of urgency and attention to detail keeps us focused on what really matters: Quickly restoring your home or business property to you after damage from fire, water, or mold…clean, dry and cozy again.
Harry maintains accreditation and certification from various industry schools and associations including the IICRC and IAQ. He posseses knowledge and expertise to handle all types of mitigation and restoration projects ranging from mold remediation, fire and smoke damage restoration, trauma and biohazard cleanup, and all facets of water damage mitigation claims.
Harry's experience and knowledge of digital estimating platforms such as Xactimate, and Symbility enables our PuroClean Emergency Recovery Services office the flexibility to process our invoices for virtually all insurance company adjusters and third party administrators in the format they need and want.  You can contact him directly at hallcroft@puroclean.com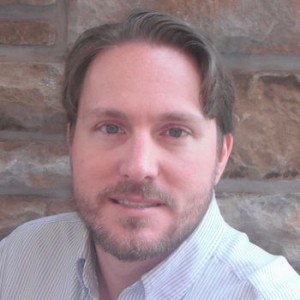 John Harrison, Director of Operations
John helps ease the pain of property damage with the highest level of professionalism and his ability to maintain confidentiality. In addition, while he communicates effectively with our customer base, John also managers our certified technicians on the job site. With his strong attention to detail, his ability to accurately assess disasters, his organizational skills and his ability to prioritize are all qualities that help PuroClean Emergency Recovery Services stay on top of their game throughout the restoration process. We're happy to have John's skill set on our team because they create as sense of confidence for our customers during the stressful time of property damage restoration.
John fuels his 11 years of passion for the restoration industry with the knowledge that, at the end of each day, our customers are better off for having trusted him and PuroClean Emergency Recovery Services with their homes and businesses.
You can contact him directly at jharrison@puroclean.com
Kristine Davison Allcroft, PhD, Inbound Marketing Specialist
Kristine is a Certified Content Marketer, therapist, teacher, and holistic healthcare practitioner. Before bringing her skills to PuroClean Emergency Recovery Services, she worked in social services for over 20 years. What that means is she's no stranger to emergency service on-call situations.
Kristine is familiar with every facet of the property damage restoration industry. She worked alongside the team in the field doing fire, water, and mold remediation. Her first-hand knowledge of the field and her excellent skills in communication and organization guide the marketing efforts of our team with vision.
Save