[vc_row][vc_column][vc_column_text]
Flooded with water and with worry, homeowners and business owners have many questions when water damages their properties.
While every water damage event is a bit different and requires unique solutions, this 8 step "road map" of the water damage restoration process to recovery remains the same.

[/vc_column_text][/vc_column][/vc_row][vc_row][vc_column width="1/3″][vc_column_text]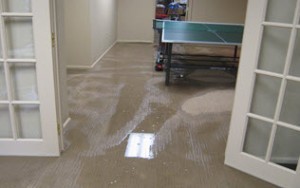 [/vc_column_text][vc_column_text]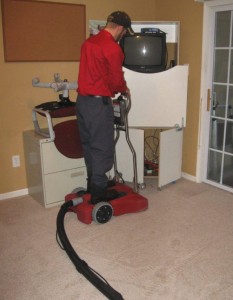 Save[/vc_column_text][vc_column_text]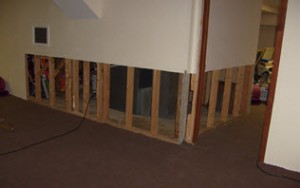 Save[/vc_column_text][vc_column_text]
Save[/vc_column_text][vc_column_text]
[/vc_column_text][vc_column_text]
Save[/vc_column_text][/vc_column][vc_column width="2/3″][vc_column_text]
Step 1 – Emergency Contact
Believe it or not, the water damage restoration process begins the minute you call us!
Our IICRC trained professionals are ready for your call 24 hours a day, 7 days a week.
During our first conversation with you, we begin to guide you through the crisis.
We'll ask several questions to help us better understand your needs and determine the equipment and resources we bring on site – but more importantly, we listen.
Step 2 – Initial Site Visit: Inspection and Water Damage Assessment
When we arrive at your property, we determine the scope of the damage. We'll inspect and test to determine the extent of damage and how far the moisture has traveled to ensure proper and complete restoration. Before we get to work, we'll ask you to sign some paperwork that gives us permission to help you.
Step 3 – Water Removal / Water Extraction
The water removal process begins almost immediately and removes the majority of the water. We use powerful commercial-grade pumps and vacuum units to quickly remove hundreds or thousands of gallons from your property, which helps prevent secondary water damage and mold growth.
Step 4 – Removal of un-salvageable materials
If the water has damaged drywall or floors, depending on the source of the water, building materials as well as furnishings may need to be removed.
We photo-catalog the extent of the damage and keep a detailed record of the property damage loss.
Step 5 – Drying and Dehumidifying
We use commercial equipment to remove the remaining water that is harder to access. Our Professionals will use room measurements, temperature, and relative humidity to determine the optimal number of air movers and dehumidifiers needed to dry your home or business. We will visit your home or office several times after the equipment has been set up to monitor the drying process to make sure it's drying fast.
Step 6 – Cleaning and Sanitizing
We clean all of the items that can be restored as well as the structures damaged by the water using a number of techniques.
Our professionals are trained to provide sanitizing treatments and to remove odors and deodorize your property.
Step 7 – Restoration
Restoration is the process of restoring your home or business to its pre-loss condition. Restoration may involve minor repairs, such as replacing drywall and installing new carpet, or may entail major repairs, such as the reconstruction of various areas or rooms in a home or business.
Step 8 – Communicating with your insurance company
Because we keep a detailed record of the type and the extent of the water damage, we provide your insurance company with the data they need to process your claim.
When your home or commercial property has water damage from storm damage, flooding or leaks, we have the knowledge, training, expertise and equipment to properly restore your property.[/vc_column_text][/vc_column][/vc_row][vc_row][vc_column][vc_column_text]
For all your water damage restoration needs, in the Greater Philadelphia and Southern New Jersey region, call PuroClean Emergency Recovery Services – The Paramedics of Property Damage ® 877-750-7876
[/vc_column_text][/vc_column][/vc_row]