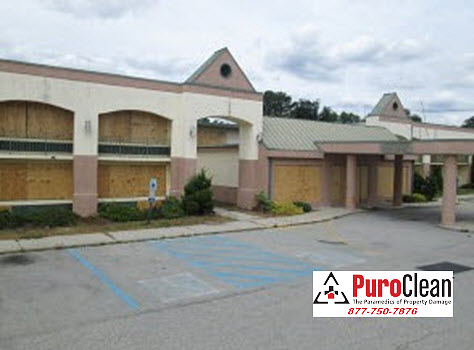 Vacant and fire damaged buildings in our Greater Philadelphia and Southern New Jersey region are at risk from being vandalized! Protect your property from vagrants and vandals with our heavy-duty Emergency Board Up Services.
Whether it's a hotel or a home, vacant buildings seem to invite enterprising thieves break in. After a fire, when the residents must find other shelter, state and local governments require board ups. This prevents potential harm to people entering the building.  Board ups also prevent further loss from "strippers," people who steal copper wiring and other metals from the property.
In some, they steal copper wire, plumbing and other valuable building components; in others, drug addicts use the vacant buildings for squatting out of the eye of the public.
Whether it's commercial or residential properties, business owners, homeowners, landlords, and property managers experience greater peace of mind knowing that their properties are secure with custom heavy duty board up services provided by Puroclean Emergency Recovery Services.
As a store owner, property manager, landlord, or homeowner, you can't be at the property location 24 hours a day. Standard board-up services might not be secure enough. Your vacant or damaged building in our urban and suburban region needs the extra security that PuroClean Emergency Recovery Services heavy duty board-up services provide to protect buildings from vagrants and vandalism. Heavy duty board ups replace standard board up for added security and peace of mind.
Each opening of the building is measured, each board is custom cut, and then fitted for security. Board ups can remain in place, keeping your property safe until the building is ready for occupancy again.