According to the IICRC Standard S500 Category 3, Black Water damage is water damage to a home or business is highly contaminated and could cause death or serious illness to both humans and pets.
Examples of Category 3 Black Water is water that comes from toilet overflows, sewage back-ups, rising flood water from rivers and streams, storm water damage that causes over-the-ground flooding, and sea water damage.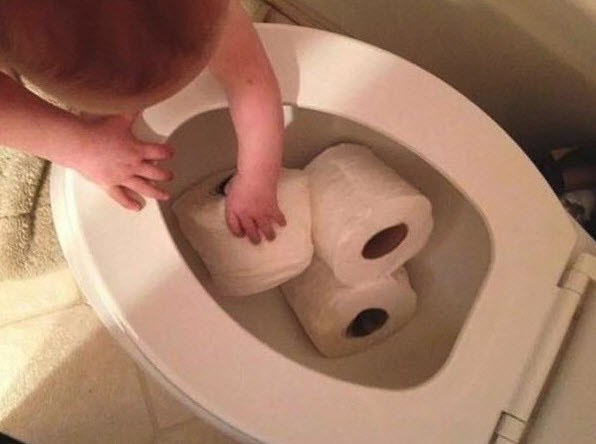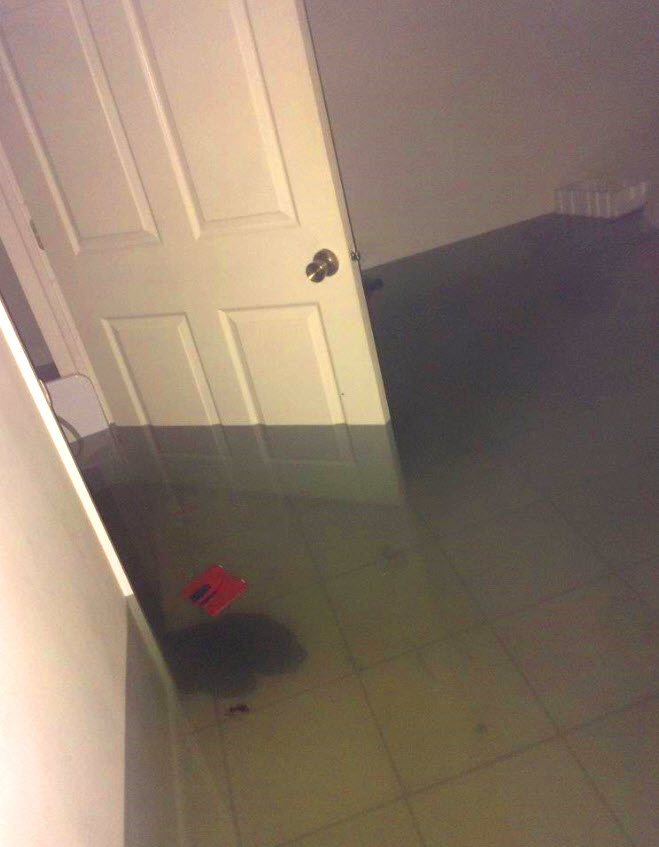 There are 3 levels of seriousness for black water damage:
1. Level I Category 3 Black Water contamination is usually a limited waste problem. It always originates inside the building or house, affects a small area, doesn't affect porous material, doesn't penetrate the structure, and has had limited time of exposure. A small toilet overflow is one example.
2. Level II Black Water Damage also originates inside the building but the area of loss and contamination is significantly greater. Both porous and non-porous materials are affected. Cabinets and other structural enclosures must be inspected and removed if the contamination is present, especially if it is inside the walls. All porous items like drywall, carpet, pad, upholstery, drapery, and particle board furniture that have been contaminated must be removed and disposed.
3. Level III Black Water Damage includes water and waste coming from an outside source such as the septic system or main sewage line. Also included is the damage caused by over-flowing rivers and streams, and storm surge from the ocean. Level III Black Water Damage increases the health risks and hazards due to more contamination over a longer period of time.
What makes these types of water damage dangerous is that they carry mold, bacteria, and viruses including, but not limited to:
• Acanthamoeba • Adenoviridae • Clostridium Tetani • Cryptosporidium • E. Coli • Enterovirus • Giardia • Helicobacter pylori • Hepatitis • Leptospira
and
• Salmonella
And, the illnesses caused by exposure to these bacteria and viruses, include:
• Gastroenteritis: characterized by cramping stomach pains, diarrhea and vomiting caused by E.coli, salmonella, and other bacteria. Exposure to Helicobacter pylori is also linked to other stomach ailments including ulcers.
• Weil's disease: also known as Leptospirosis, a flu-like illness with persistent and severe headache, vomiting, and muscle aches. This disease is commonly caused by exposure to water contaminated with animal urine. Complications from this disease include damage to the liver, kidneys, and blood meaning this condition can cause death.
• Hepatitis: characterized by inflammation of the liver, and jaundice.
• Acute respiratory illness: caused by the adenoviruses, resulting in attacks of breathlessness, chest tightness, wheezing, pneumonia, croup and bronchitis.
• Infections of skin, eyes, nose, throat and ears.
• Tetanus: a disease affecting the nervous system caused by a clostridium tetani. Tetanus shots inoculate us against this disease.
• Enteroviral carditis: complications of exposure such as arrhythmias, pericardial effusion, and cardiac failure can occur.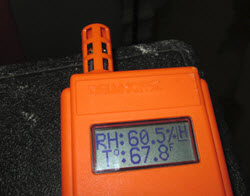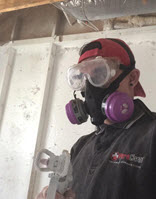 When you experience black water damage, time is the enemy!
All these pathogens require five conditions to grow and spread:
1. Organic food source, especially cellulose (e.g., paper, wood), which are found in abundance in construction materials.
2. Moisture, even high humidity (67% RH plus)
3. Moderate temperature – 68-86°F/20-30°C
4. Stagnant air
5. Time – several hours to several days.
After a flood, limit your exposure to these pathogens so you can minimize your risk of getting sick.
Because these micro-organisms enter the body either through direct contact with the skin and/or breathing in contaminated air, protect yourself by wearing protective clothing.
Rubber boots, gloves, and eye and respiratory protection like goggles and face masks limit exposure to pathogens.
And, make sure the contaminated area is fully contained so that there is no risk of cross-exposure to the rest of the home or office.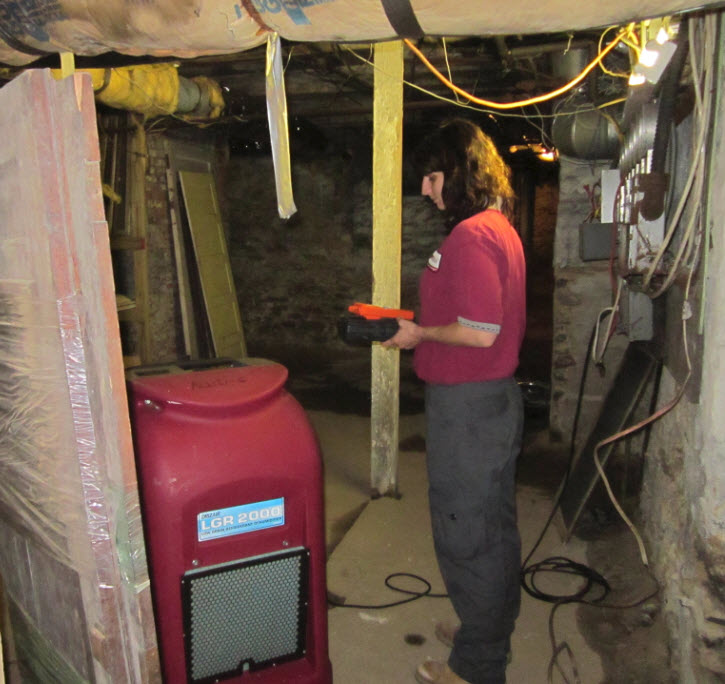 Your best option is to hire us to clean up Category 3 Black Water Damage
The advantage to you:
• We are trained professionals with the specialized equipment needed to pump out excess water, and dry the area with commercial grade dehumidifiers and air movers.
• We are experienced professionals with the knowledge to determine the class and level of water damage and mobilize the best plan of action.
• We assess the structural issues caused by the water damage, which could have long term safety and property value consequences if not fixed properly.
• We advise you on what contents can be cleaned and what needs to be thrown out.
• We seal off and place controlled air flow to prevent cross contamination with unaffected areas.
• We clean and completely sanitize the area to ensure a healthy living or work environment.
• We create a photo-catalog of the damage to the structure and all the items that need to be replaced.
• We communicate clearly with you and your insurance company to process your claim quickly using the industry standards for estimating software.
Give us a call at 877-750-7876