[vc_row][vc_column][vc_column_text]May is Mental Health Awareness Month, and in 2015, Mental Health America tied their longest-standing signature national initiative – Mental Health Month – to their newest one, B4Stage4.
The "B4Stage4" campaign focuses on how people can address mental health issues earlier, rather than at "Stage 4" – when symptoms are more severe, and the recovery takes much longer.


However, for one group, tenants with hoarding disorder, the B4Stage4 initiative might not be a realistic goal.
[/vc_column_text][/vc_column][/vc_row][vc_row][vc_column width="1/2″][vc_column_text]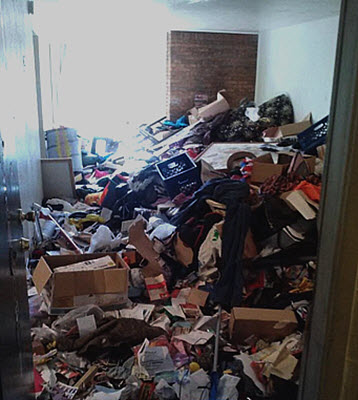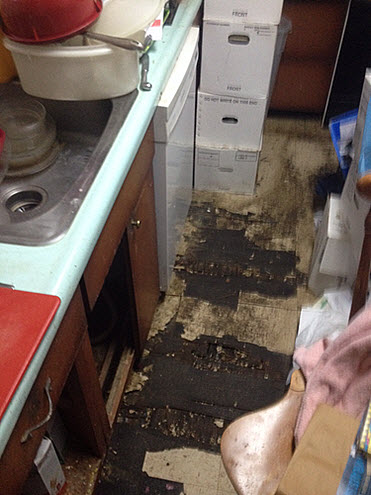 [/vc_column_text][/vc_column][vc_column width="1/2″][vc_column_text]The psychiatric diagnosis of hoarding disorder includes:
• Persistent difficulty discarding or parting with possessions, regardless of their actual value.
• A perceived need to save items or animals, accompanied with feelings of distress if they have to discard them.
• The accumulation of possessions that congest and clutter active living areas and substantially compromises their intended use.
and
• Clinically significant distress or impairment in social, occupational, or other important areas of functioning (including maintaining an environment safe for oneself or others) that includes lack of insight into the problem.
And, it is this very "lack of insight" that there is a problem that keeps the tenants with hoarding disorder blind to the hazards and implications of their living conditions and impairs their ability to clean up the hoard.
So how bad is it?
Hoarding disorder is estimated to affect 6% of the population or 19 million people in the United States. That's about one in 20 people, according to the International OCD Foundation.  (By point of contrast, Alzheimer's disease affects 4 million people).
There is such uncertainty about the exact number of people with the disorder because a salient feature of hoarding behavior is that it usually happens in isolation. Therefore, the hoarding can go undetected for months or even years.
In rental communities, tenants with hoarding disorder are often "discovered" only after they die.
Or when the landlord or property managers have to enter the unit.
Or when other tenants start to complain about the odors.[/vc_column_text][/vc_column][/vc_row][vc_row][vc_column][vc_column_text]
So what is lack of insight?
Tenants with hoarding disorder lack the ability to understand that their behavior is actually creating a danger to themselves and to others in the form of:
Poor  or Toxic Indoor Air quality (for example ammonia from urine; mold from water damage)
Fire hazards from stacks of flammable materials like books or papers preventing safe egress
Health hazards from spilled poisons
Health hazards from rodents, insects, and dead animals
(Hantavirus Pulmonary Syndrome (HPS) is an often fatal disease transmitted through mice and rat droppings)
Biohazards from bacteria on stale or rotting food
Home alone inside the hoard, tenants with hoarding disorder usually won't report maintenance issues. And, the lack of maintenance can lead to further damage as the property they rent deteriorates and the neglect causes structural problems. Oftentimes, the tenant with hoarding disorder only comes to the attention of their landlord or property manager after structural issues require entry into their apartment.
Hoarding disorder and the law
Because tenants with hoarding disorder now have support from DSM-5 legitimizing their condition, the diagnosis gives them the status of persons with disability rights.
The Americans with Disabilities Act (ADA, Title II, Public Services) protects qualified individuals in public housing situations. A person with a disability residing in a private housing facility as a tenant and not covered under the ADA may have recourse under the Fair Housing Act.
Like all persons with disabilities, tenants with hoarding disorder can become the object of unlawful discrimination. Because the diagnosis identifies hoarding behavior as a disability, tenants with hoarding disorder must be accommodated in compliance with the Fair Housing Act if they request it.
The problem is, tenants with hoarding disorder usually won't ask for accommodations for 2 reasons: first because they don't see a problem with the hoard; and second, because they usually hoard in secret.
Therefore, the burden of care to accommodate tenants with hoarding disorder falls upon the landlord and the property manager.[/vc_column_text][/vc_column][/vc_row][vc_row][vc_column][vc_column_text]
So, as a landlord or property manager, what are you to do for tenants with hoarding disorder?
First, understand that you're not alone!
As Kenneth J. Weiss, MD and Aneela Khan, MD, writing for the Journal of the Academy of Psychiatry and the Law put it "there is a need to balance the rights of the individual against those of others."Hoarding is a community health problem that requires a communal solution.
Recognizing that tenants with hoarding disorder are unlikely to comply with accommodations unless they receive treatment and support in the community, several cities like Philadelphia and towns across New Jersey have created hoarding task forces.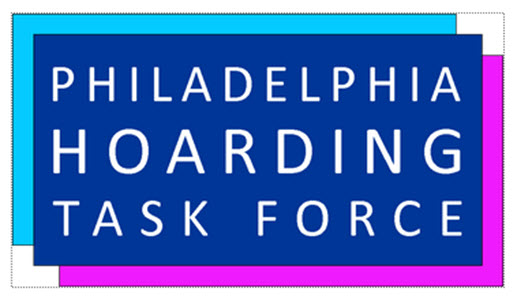 2.  Second, Don't try to provide support services yourself. The task force can give you information and provide resources and options for you to deal with the tenant who hoards. (As part of our ongoing effort to be a resource we have listed professionals in the Greater Philadelphia area who treat hoarding disorder)
3.  The third step is to consult an attorney who specializes in fair housing issues as soon as possible.
4.  Fourth, contact the local fire department and notify them about the hoarding conditions, especially if the safety of the other residents is threatened because the tenant is hoarding explosives or blocking emergency exits and sprinklers. .
5.  Fifth, enlist the help of qualified professionals trained in the special skills needed for comprehensive hoarding clean up and let them help you create a plan for remedying the problem.
Hoarding clean up presents specific dangers of a Class 3 Biohazard. In many cases, it involves the removal not only of the clutter, but also trash, animal urine or feces, mold, insects, rodents and much more.
At PuroClean Emergency Recovery Services, we're expert at providing biohazard cleanup. And, we have been providing compassionate hoarding clean up services in the Greater Philadelphia and Southern New Jersey region since 2010.
So if you are a landlord or a property manager in the Greater Philadelphia or Southern New Jersey region, and you need help with cleaning up the hoard
call 877-750-7876
[/vc_column_text][/vc_column][/vc_row]