Hurricane Sandy swept across our Philadelphia and Southern New Jersey region causing massive flooding and much chaos. Even with the best of preparation, many homeowners and business owners have been left with so much storm water damage they're simply overwhelmed.
The predicted subsequent power outages for our region haven't helped either because they caused sump pumps to back up and fail just when they were needed most causing additional basement flooding.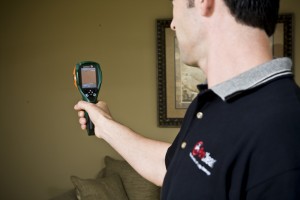 Storms like Hurricane Sandy and other natural disasters can bring out the best … and unfortunately, the worst – in people.
There are always folks out there who may try to take advantage of the situation.


By following these 5 tips, you can help protect yourself, your home, and your business from additional loss by the more unscrupulous among us:
1. Do: try to work with local or known contractors (verify with the Yellow Pages, Angie's List, Merchant Circle, or other online vetting organization). The very best is to get referrals from friends and family.
2. Do: ask to see the contractor's licenses or certificates. Tip: The numbers should be visible to you on the trucks as required by state law in New Jersey and Pennsylvania.
3. Do: pay with a check or a credit card. Beware of a contractor who tries to pressure you into paying by cash – if an offer is only good "now or never," find someone else.
4. Don't: Pay for all the work until it is finished and you are satisfied! In emergency situations, it is normal and customary to make a reasonable down payment or pay an insurance deductible – but a warning signal is a contractor that asks for everything "up front."
5. Don't: give money to charity scam organizations that you've never heard of before; donate only to groups you know and recognize.
Regardless of the circumstances – damage from storms or floods, or damage to your Philadelphia or New Jersey home or business from water, fire, smoke or even mold, call the experts at PuroClean Emergency Recovery Services 877-750-7876. We're the Paramedics of Property Damage™ and our professionals are standing by 24 hours a day, 7 days a week to mitigate property loss, prevent further damage from growth of mold and bacteria, and provide emergency restoration services to return your home or business to a pre-loss condition as quickly as possible – clean and safe and dry again!
Save