[vc_row][vc_column][vc_column_text]
Water damage happens!
Statistically speaking, water damage is the second leading cause of damage and homeowner's insurance claims in our Greater Philadelphia and Southern New Jersey area. And, according to the Insurance Information Institute, every year, about one in 55 insured homes in our area have a water damage claim. And that's a lot of people!
The sad fact is, a lot of pain, suffering and costly damage from water can be prevented.
So when you want a little peace of mind to stay ahead of the curve, here's a list of the top 10 homeowner hacks (and a bunch of bonus hacks too!) to keep you from becoming a statistic.
[/vc_column_text][/vc_column][/vc_row][vc_row][vc_column width="1/3″][vc_column_text]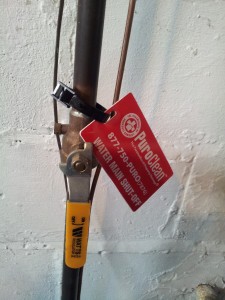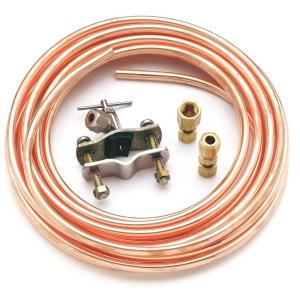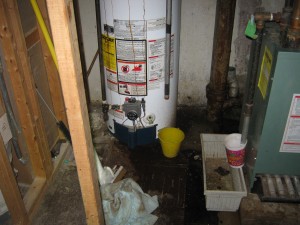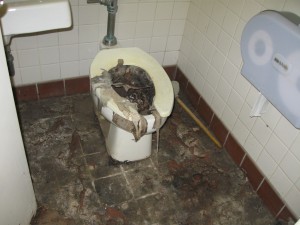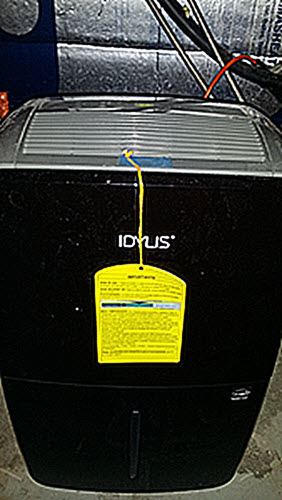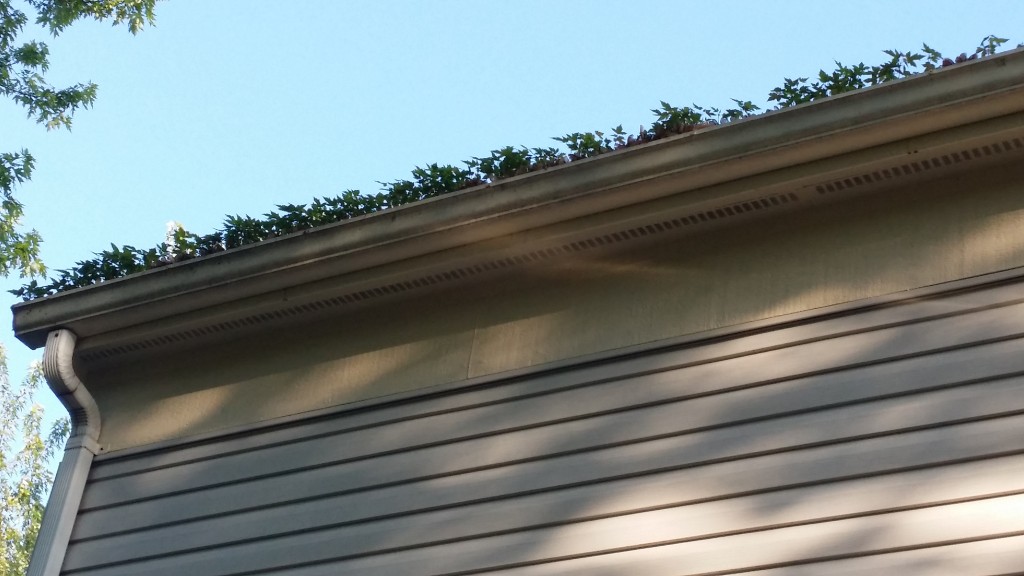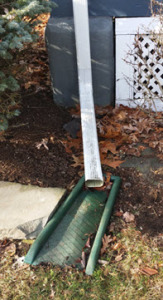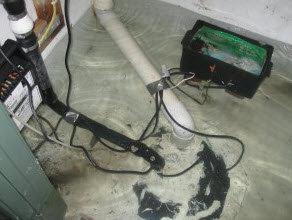 Save
Save
Save
[/vc_column_text][/vc_column][vc_column width="2/3″][vc_column_text]
Water damage to your home can come from a myriad of places – from sources both inside and outside your home.
So here are 7 easy homeowner hacks to protect your home from the*inside*:
1. Know where your water main shut off valve is!
This is the first and most important homeowner hack because, if the worst should happen inside your home from leaked pipes and burst hoses – you can prevent more damage by turning the water off at its source.
(Bonus hack #1: Turning your water off at the main before you leave for vacation can prevent a nasty water damage surprise when you return home.)
2. Replace rubber washing machine supply lines with the metal covered braided hoses – before a crisis occurs.
This is cheap and easy! A few dollars spent now can mean huge savings in water damage restoration later. But, before you attempt this, refer to Hack #1 and turn off your water main! And while it's rare, even the wire mesh covered hoses can burst too. So these should be replaced every 5 years – just to be safe.
(Bonus hack #2: check the hoses for cracks and kinks every time you do a load of wash)
(Bonus hack #3: check the hoses in your dishwasher too!)
3. Replace plastic ice maker supply lines with copper lines!
Don't wait! Replace these ASAP.
4. Flush Hot water heaters once a year!
Sludge can build up in the bottom of your hot water heater. This can cause an increase in pressure and increase your energy expense as it becomes more inefficient.  You can prevent this from happening to you by flushing your hot water heater at least once a year following the manufacturer's instructions. If you don't know how to do this, call a professional!
(Bonus hack #4: Try turning the hot water heater thermostat down a couple degrees. Most likely, you won't notice the temperature difference, and it will save you energy and decrease the pressure in the tank to further prevent the chance of a burst.)
(Bonus hack #5 If your water heater is more than 10 years old, replace it.)
If your water heater tank does burst here are 4 more tips: 4 steps to take if your water heater bursts
5. Use enzyme treatments in your sewer drain lines
Tree roots in sewer lines can cause a backup of nastiness into your home. Prevent sewer line backups and keep those soil drain lines clear by using enzyme treatments during the Spring and Summer months – every year!
6. Install Exhaust fans – and make sure they're vented outside!
Indoor humidity isn't as dramatic as burst pipes or hoses, but over time, it can cause water damage and toxic mold growth nonetheless. If your bathroom has a recurring mold problem, it means there's moisture that isn't being controlled. By installing an exhaust fan now and making sure it's vented properly, you can save yourself thousands of dollars in mold remediation costs later.
And while were on the subject of humidity:
7. Install a self-pumping or self-draining Dehumidifier to control basement moisture
By spending a few hundred dollars now and installing a dehumidifier in your basement, you can save yourself thousands of dollars later by preventing damp musty basements from happening and growing toxic mold.
And here are 3 of the quickest homeowner hacks to prevent damage from water coming from *outside* your home:
8. Keep your gutters clear – twice a year!
Clogged gutters can cause rain water to pour off the roof and drain into your basement or crawl space. Exactly how much rain? During an average 1″ rain storm over a 24 hour period, as much as 700 gallons of water will run off the average roof!
And, you really don't want all that water in your basement. So cleaning the gutters in the Spring after the tree pollen season and in the Fall after the leaves are all down can prevent costly water damage from happening to you.
9. Install Gutter extensions
While we're on the subject of gutters – use Gutter extensions to drain storm water away from the foundation and away from the basement or crawlspace. Both cheap and easy, this is one of the best ways to save you lots of money in costly water damage repair bills.
And last, but not least:
10. Install a battery back-up for your sump pump!
Sump pumps can keep basements from flooding with storm water – but only if they work. Sump pumps run on electricity. When power outages happen during storms, sump pumps stop working, causing basement flooding. Always have a battery backup to prevent water damage from a failed sump pump. Use these tips to maintain the pump twice a year: "Have you checked your sump pump recently?"[/vc_column_text][/vc_column][/vc_row][vc_row][vc_column][vc_column_text]Even if you follow all the homeowner hacks in the list, sometimes water damage happens. Systems break down . . . we get distracted. . . life happens! If you need help with water damage clean up in your home or business, or you see mold growth indicating a moisture problem, give us a call!
877-750-7876
PuroClean Emergency Recovery Services

is here for you 24 hours a day, 7 days a week!
[/vc_column_text][/vc_column][/vc_row]
Save
Save