[vc_row][vc_column][vc_column_text]With all the rain we've had, many basements in our Philadelphia and Cherry Hill region have been flooded with water – and with worry!
And with the flooding, many homeowners, business owners, and property managers wonder if they can save their carpet and pad.
The short answer: yes!
The longer answer: it depends

A better question is
should

I save my carpet and pad after a flood?
Saving the carpet and pad after a flood depends on the age and quality, and the method of installation!


The biggest factor determining whether the carpet and pad can be saved is *type* of flood water that caused the damage and how long the carpet and pad were exposed.
There are 3 flood water categories that determine whether the carpet and pad can be saved – and if you'd even want to!
Category 1 (clean water):
This is non-contaminated water that comes from a broken pipe, sink, or a burst hot water heater.

Saving the carpet and pad with this kind of water damage is easy! In this case we extract the water, and dry the carpets and pads in place – but only if it's in the first 24 to 48 hours after the water damage occurred. Clean water that dwells becomes Category 2 or 3 water.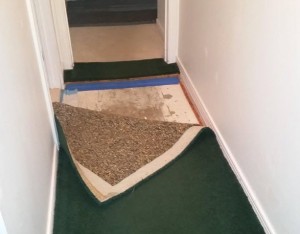 This is dirty water from sump pumps, washing machines, dishwashers, and bath tubs. We can usually restore the carpet if it's been wet for less than 48 hours. In this situation, only the carpet is saved – if it's in good condition and it hasn't been de-laminated by the water. We remove and replace the pad, and then treat the carpet with anti-microbial solution, dry it, and steam clean it.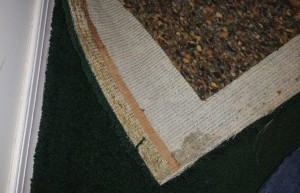 Category 3 (black water):
This is damage from a sewage back-up, or over-the-ground flooding during heavy rains. It's called "Black Water" because it contains contaminants like bacteria, viruses, and molds. However, Category 3 water damage also includes Category 1 & 2 water that has been left to dwell too long. Category 1 & 2 water becomes Category 3 water after 24 to 48 hours because it starts to grow bacteria and fungus. In this case, you don't want to save either the carpet or the pad! To protect the health of your family and employees, we remove, discard, and replace carpets and pads flooded with Category 3 water.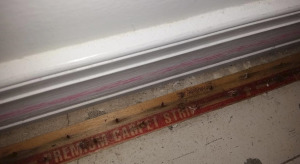 Because every water damage situation is different, you can't know for sure if or when your carpet and pad can be salvaged until you have our IICRC professionally certified and trained technicians inspect the situation to determine the extent of the damage.
Remember: The faster you report the flood – no matter what the source! – the greater the chance we can save you the cost of replacing carpet and pad!
 
For help with cleaning up flooded basements in Philadelphia and New Jersey, call us at 877-750-7876

[/vc_column_text][/vc_column][/vc_row]