[vc_row][vc_column][vc_column_text]
Too often in our challenging economy water damaged buildings and mold growth go together. But, this shouldn't happen if the water damage was remediated properly!
Make sure you follow our 5 tips for choosing a contractor to protect yourself
Last week we were called out to do another site visit for a mold removal consultation. The walls of the finished basement of this beautiful home near Philadelphia were covered in black mold.
As the story unfolded, the homeowners had a flood in their basement last Spring caused by a broken supply line to their washing machine.
This was a clean water loss (Category I), meaning everything could be saved.[/vc_column_text][/vc_column][/vc_row][vc_row][vc_column width="1/3″][vc_column_text]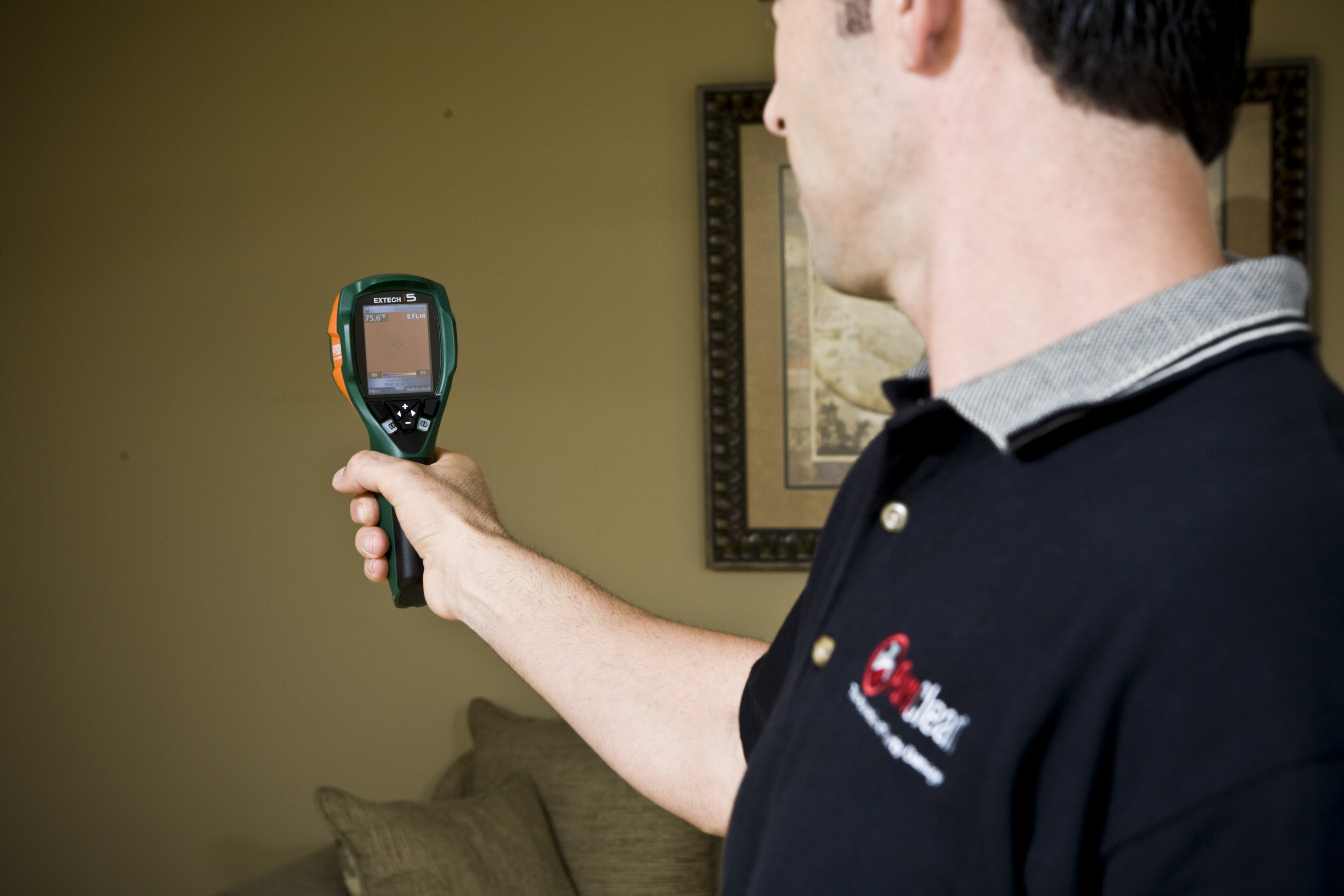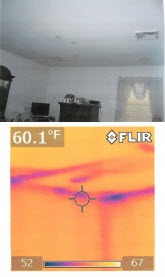 [/vc_column_text][/vc_column][vc_column width="2/3″][vc_column_text]However, instead of calling an IICRC certified firm, the poor homeowners called a carpet cleaning company who had advertised themselves as a "flood damage expert" to come in to remove the water.
The carpet cleaner didn't have the knowledge or tools, like moisture meters and infrared cameras. So they didn't assess the damage correctly when it occurred.
Because the carpet cleaning company missed the water that had wicked up the drywall, they left a lot of water in the walls and insulation. The water caused extensive mold growth.
Now the homeowners have significant health problems. Their doctor told them the constant headaches and coughing are from toxic mold exposure. Now, it may take them years to recover! (For a list of symptoms associated with toxic mold exposure see Dr. Mercola's article on the health dangers of mold.)
Unfortunately, the the forced air heating and air conditioning system circulated the mold throughout the home.
The initial damage caused by this clean water loss in the home might have cost the homeowners less than their insurance deductible if it had been dried completely in three days with the proper equipment.
Now, the full mold remediation project will cost them thousands to repair.[/vc_column_text][/vc_column][/vc_row][vc_row][vc_column][vc_column_text]Unfortunately, in our challenging economy, this kind of story is becoming commonplace.
Anyone in Philadelphia and South Jersey can call themselves a "restoration professional," even if they don't have the right training, education or equipment to do the job right.
So what can you do? How can you protect yourself?
Here are 5 Tips for choosing a water damage restoration contractor:
Do: try to work with local and branded contractors. Tip: Usually these folks have uniforms – they're not running around in jeans and T-shirts).
2. DO: verify the contractor's work with your friends, neighbors and by checking out their reputation online Tip: See what others have said about the contractor in a public forum like Google.
3. Do: ask to see the contractor's licenses or certificates. Tip: The contractor's license number should be visible to you on the contractor's trucks and business card – as required by law in New Jersey and Pennsylvania.
4. Do: pay with a check or a credit card. Tip: Beware of a contractor who tries to pressure you – if an offer is only good "now or never," find someone else!
5. Last but not least Don't: Pay for all the work until it is finished and you are satisfied! Usually a down payment is required for work to begin, but a reputable contractor will provide you with an explanation of the work to be done and the steps that will be taken. Remember: price is not the best indicator! There will always be less than honorable contractors out there ready to undersell a job just to get the work, but it's no guarantee they know what they're doing.
In Philadelphia and South Jersey, the help you need to answer all your questions about water damaged buildings and mold is only a phone call away at 877-750-7876
[/vc_column_text][/vc_column][/vc_row]