Because October is Fire Prevention Month
First, the good news!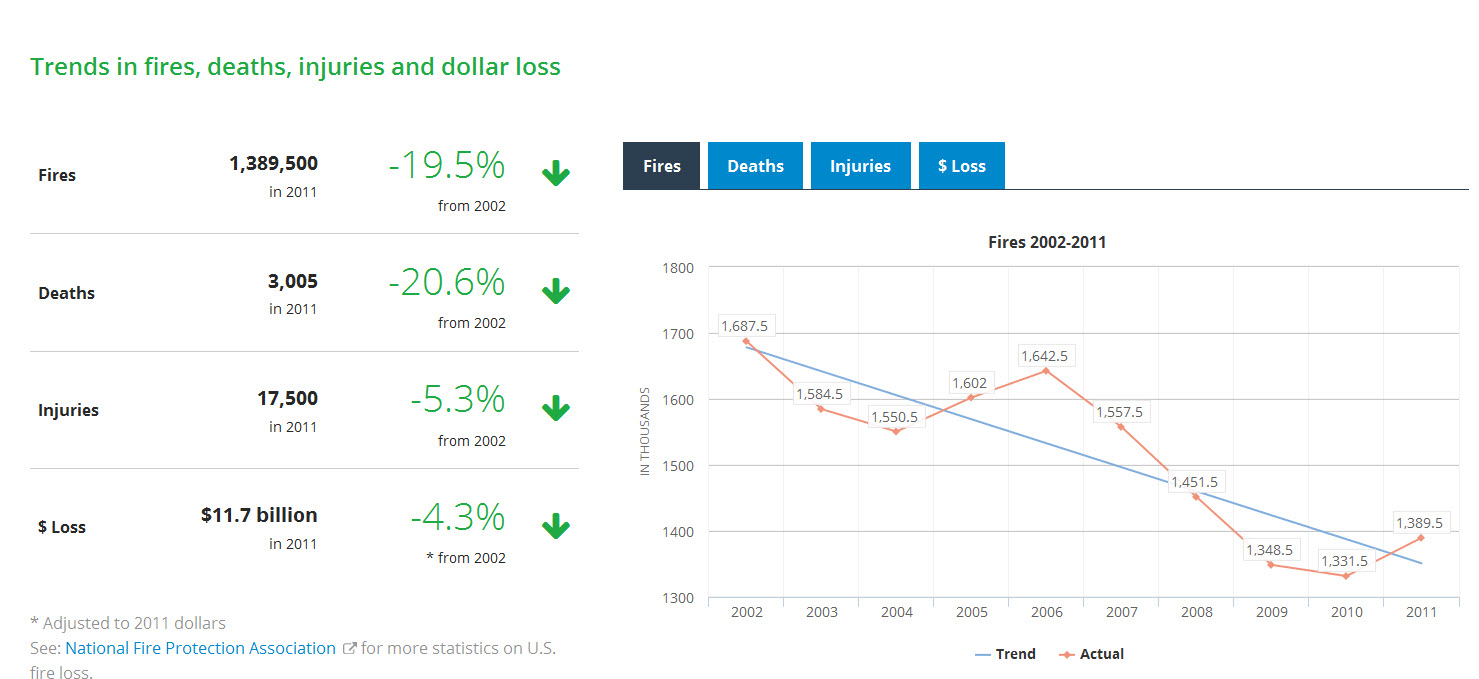 The trends in fires, deaths, injuries and financial loss due to fires across the nation have been decreasing steadily since 2002!
And that's something we can all celebrate!
And the reason? Education about fire safety and installation of fire alarms and sprinklers.
But not all the news is good. Home fire fatalities and injuries still happen. Most often the causes are carelessness, cooking and smoking.
In 2013, U.S. municipal fire departments responded to an estimated 1,240,000. These fires killed 3,240 civilians (non-firefighters) and caused 15,925 reported civilian fire injuries.
And the cost of the property damage of all those fires? It's estimated at a whopping $11.5 billion dollars. Ninety-seven firefighters died while on duty or of injuries incurred while on duty. 487,500 structure fires accounted for 39% of all reported fires.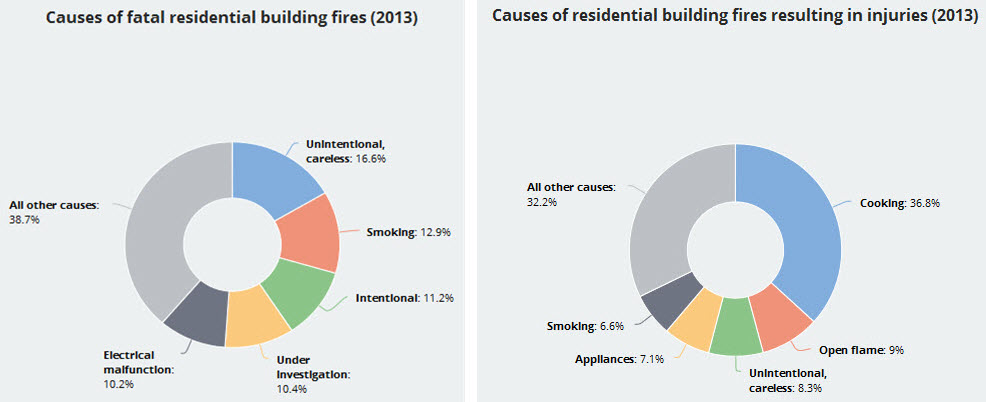 But here's a statistic you might not know: people over 65 and people with disabilities are three times more likely to die in a residential fire than younger people.
The current statistics are reminiscent of the horrible fire that occurred in Bradley Beach, NJ in 1980 when a fire in a licensed hotel killed 24 of the 38 residents.
Most of the residents were elderly and mentally impaired. Many of them had been referred to the hotel by state mental health care institutions or by the county welfare department.
Having physical and mental disabilities, taking medications, living in substandard housing and living with a smoker are some of the risk factors increasing fire fatalities for the elderly and disabled.
In addition, many older adults have barriers in their homes like doors blocked by furniture and piles of clutter from hoarding that prevent them from escaping.
Some seniors, concerned about security, may have nailed their windows shut to prevent burglars from breaking in. Unfortunately, this also prevents escape if a fire alarm sounds and they need to exit quickly.
For the elderly and disabled, caregivers need to understand and provide special considerations for fire safety.
So if you're a caregiver for the elderly or disabled, we're providing this checklist prepared by FEMA and the U.S. Fire Administration to help you to do just that: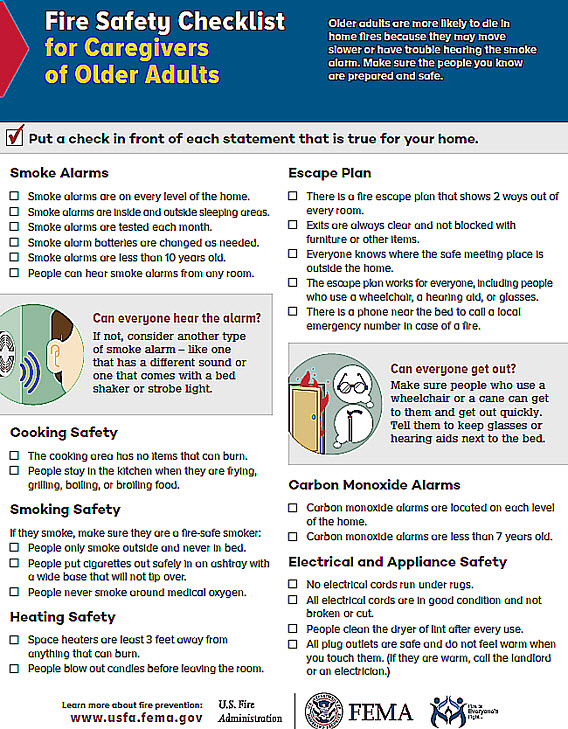 Fire Safety Checklist for Caregivers of Older Adults
 While PuroClean Emergency Recovery Services is proud to be a leader in fire and smoke property damage restoration services for the communities we serve in the Greater Philadelphia and Southern New Jersey region, we look forward to a time when the only fire losses are property – not people!