[vc_row][vc_column][vc_column_text]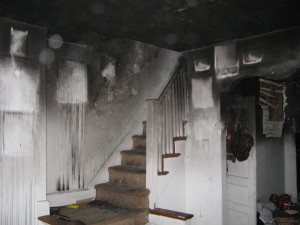 Did you know that:
And did you also know that for every fire in our region there are a LOT of enterprising business people using police scanners to locate the victims?
These folks are called "fire chasers."
[/vc_column_text][/vc_column][/vc_row][vc_row][vc_column width="1/3″][vc_column_text]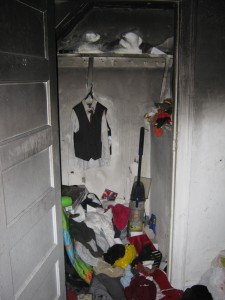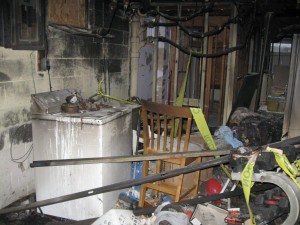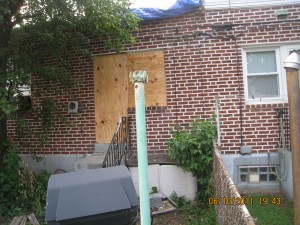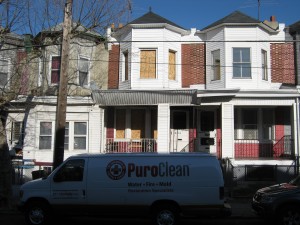 [/vc_column_text][/vc_column][vc_column width="2/3″][vc_column_text]
So what's wrong with "fire chasers?"
The victims of a fire intuitively know they need help. They know it will take time, effort, and money to return their property to pre-loss condition.
And, they just want it to be "all better" – as quickly as possible.
The businesses using the police scanners to locate victims of fires are hoping to capitalize on the sale by getting the property owners to "sign on" with them when they are at their most vulnerable.
From a sales point of view, this is an extremely effective tactic.
When people have experienced the devastation and loss of a fire in their home or business, they are usually in a state of shock – and at their most vulnerable.
For the "fire chasers," it's a great time to get a new customer.
But, in their panic and shock, with the pressure from the fire chasers, they may make decisions they will regret later.
The "it's now or never" pressure that "fire chasers" put on victims of fire damage often causes the victims to sign contracts before they're ready.
The pressure exerted to "hurry up" makes it difficult for the property owner to do research and properly vet the company that's putting them under pressure.
So, what can you do?
Who can you trust?
Vetting fire damage restoration companies
First of all, you need to know that PuroClean Emergency Recovery Services NEVER chases fires!
We find that practice unethical, because the pressure to make a decision increases the suffering of the victims at a very difficult time.
We wait to be called in by you, or by your insurance company.
Second, while there is always a sense of urgency after fire in a home or business, there is plenty of time for you to stop, catch your breath, and do some research.
The best research starts with asking questions.
And your insurance agent (not the 800 number!) is the best place to start because your agent is more familiar with local companies who do good work than the anonymous operators at the other end of an 800 number!
Ask your insurance agent who you can trust to do a good job at a fair price – and don't be surprised if they recommend PuroClean Emergency Recovery Services!
[/vc_column_text][/vc_column][/vc_row][vc_row][vc_column][vc_column_text]

Our company will help you from start to finish in the restoration process by:
• securing your home against additional damage from wind, weather or looting with emergency board up services
• drying the property from the water used to put out the fire – before mold can grow
• working with your insurance company adjuster to estimate the cost of the damage
• cleaning the fire, smoke and soot damage so repairs and reconstruction can begin
• packing out, deodorizing, cleaning, and storing household items until the property is ready
• moving the cleaned and stored items back into your property when repairs are completed
 
And remember, our local

American Red Cross

is notified every time there is a fire in our region. So if you need help in the form of temporary shelter, food, and clothing, they're here for you!
So, if you have a fire in your home or business, please don't make hasty decisions.
Let the American Red Cross assist you, and take your time making decisions.
And, when you're ready to start the clean up process, give us a call at 877-750-7876
For more information and a guide for what to do after a fire please consult the FEMA guide:


[/vc_column_text][/vc_column][/vc_row]